BAICYCLON by bagjack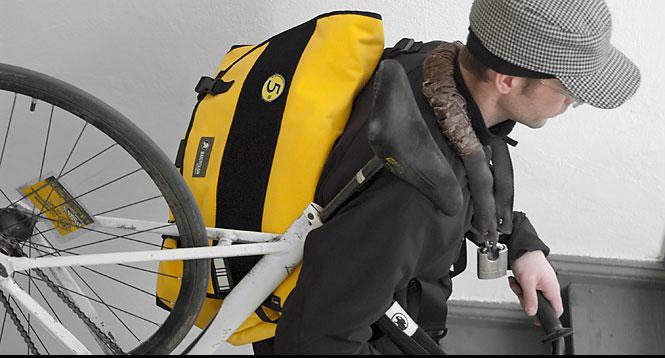 Background
For more than a decade bagjack bags have enjoyed a worldwide cult following amongst couriers, the style conscious, shopaholics, Djs, creative types, students etc. The Berlin-based bag manufacturer is now launching a new label: BAICYCLON by bagjack.
Having firmly established a cult following with the immensely popular bagjack brand, bagjack presents a range of mass produced designs. By restricting the pallette of colours and materials the bags are affordably priced.

The messenger bags that are produced by BAICYCLON by bagjack have the following features: The successful 3-Point-Strap-System with shoulderpadding, an inner tarpaulin bag, including a small, flexibly attachable bag with a zipper, edge guards, a strap for lights and an attachment bag that also has a zipper. Due to the way the bags are produced and their equipment make them waterproof and compatible with all accessories and gadgets from bagjack. This makes the modular design principle also applicable to the BAICYCLON products.